Taking The Big Break Interviews
We have been so flattered to be able to share our family travel story with several different folks.  Please listen to our stories below!
Using Travel and Technology as Teachers
with Jason Jenkins
August 10, 2015
I loved being asked to do this podcast with Jason Jenkins as I have admired his writing and his program for a long time. We share a great passion for family travel and especially for Japan.
Jason has a bit of a different approach to family travel interviews.  He focuses on families, and specifically the types of tools, economics, essentials and a variety of technology that families on the move use.  This is exactly the type of podcast I would have loved to have had available before we set off!
Click here to go to his page to browse the types of families he interviews and hear some of their secrets.  Or, for a direction link to the podcast I was lucky enough to be on, go here.
Or click on this image: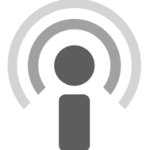 ---
April 6, 2015
I so enjoyed talking to Megan about our adventure. Her genuine enthusiasm and curiosity made it so fun to share our stories!
Click here to hear the podcast: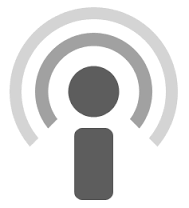 Or, here.   Thanks Megan for the fun!
---
Interview with
Erik Hemingway from
February 18, 2015
Ever have one of those conversations that was just SO MUCH fun!? That's how I felt talking to Erik about family travel. As a veteran family travel himself, I felt like Erik was right there with me in the telling of our story. Listen to our conversation here: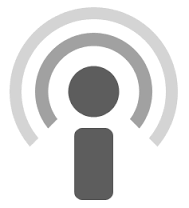 Or, here.
Thanks, Erik, for making it so easy and fun.
---
Interview with Nathaniel Boyle at
December 17, 2014
It was such a pleasure to talk to Nathaniel Boyle who offers daily travel podcasts with the goal to inspire more people to get out, explore and broaden their horizons.
Listen here:   
Or, here!
If, like me, you enjoy Nathaniel's approachable, upbeat and motivating stye, please be sure to check out more of his podcasts on itunes or at www.dailytravelpodcast.com
---
Interview with Stephanie Zito from "Upgrade Unlocked" – Unconvential Guides
November 20, 2014
We were so excited to have Stephanie Zito from the Chris Guillebeau's Unconvential Guides team reach out to us asking for an interview to help promote their latest Guide: "Upgrade Unlocked, The Unconvential Guide to Luxury Travel on a Budget."   Lorenzo and I were thrilled to be a part of their project!
As many of you know, our family paid for a lot of our RTW trip using free airline and credit card miles. This is an interview about how we made that happen.  But, in addition to helping fulfill a personal goal of mine to help inspire more families to hit the road, it is with great pride that I also get included in a project run by two truly amazing people whom I greatly admire both for their humanitarian work as well as their passion for travel – Stephanie Zito and Chris Guillebeau.
Thanks so much both of your for including us.  We are truly humbled and thrilled to be a part of helping inspire families to know long term travel is more than possible with kids.
Family Travel Hacking from Chris Guillebeau on Vimeo.